Whilst in Sydney filming their new show, Poh and Adam chatted with Ken about their quest to find Australia's most unique dishes ... and then created one together!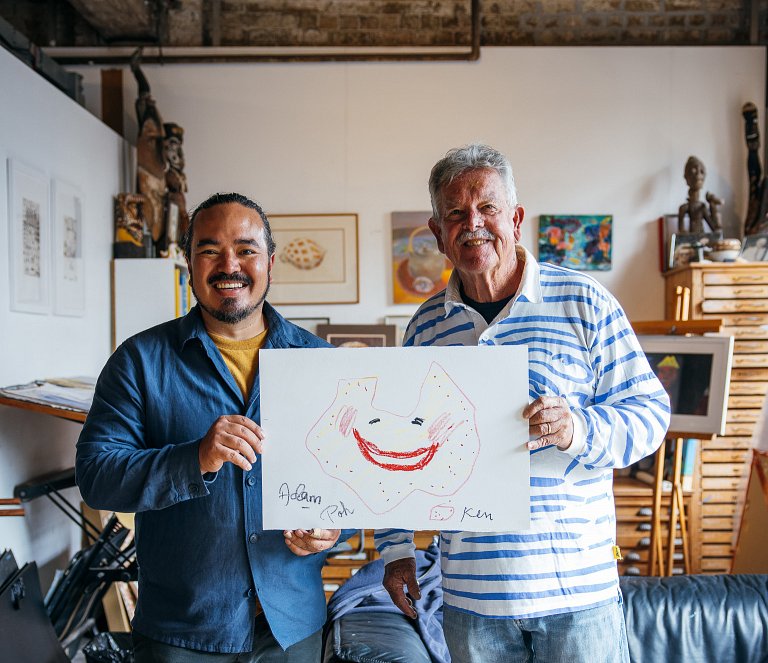 A sketch Ken made of the cake that Poh and Adam helped decorate was auctioned online, with all money from the sale donated directly to UNICEF Australia.
You can watch all the episodes on SBS Food or stream at SBS On Demand.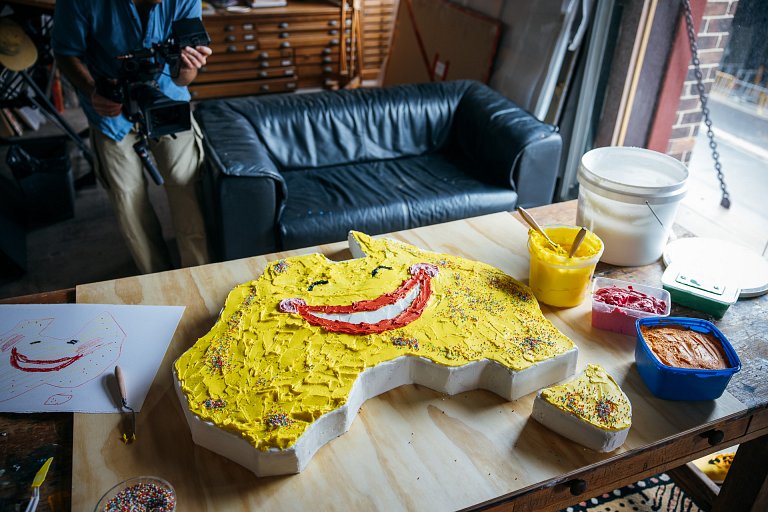 The enormous Australia Cake was created by Aussie baking royalty Pamela Clark and you can recreate her classic Butter Cake recipe at home. Don't forget the hundreds & thousands!
"It's been wonderful to learn of the stuff we're made of and why I think Australia has one of the most tenacious food cultures in the world. Then to properly hang with some of my trailblazing childhood heroes like Elizabeth Chong and Ken Done was the cherry on the cake." Poh Ling Yeow