We're thrilled to help Basil Bangs celebrate their 10th birthday ... and all that's brilliant about the Australian summer!
This limited edition anniversary collection features
December coral garden
and includes an amazing
Beach Umbrella
and
Love Rug
. Perfect for beach goers, art lovers and family fun, those who grew up with Ken's work, as well as a new generation who are only discovering it now - you'll never lose your spot on the sand again!
Designed using the highest quality marine-grade fabrications, they also feature a UPF50+ rating. You can order them both online at
basilbangs.com
for worldwide delivery, or come and find them here in our gallery store!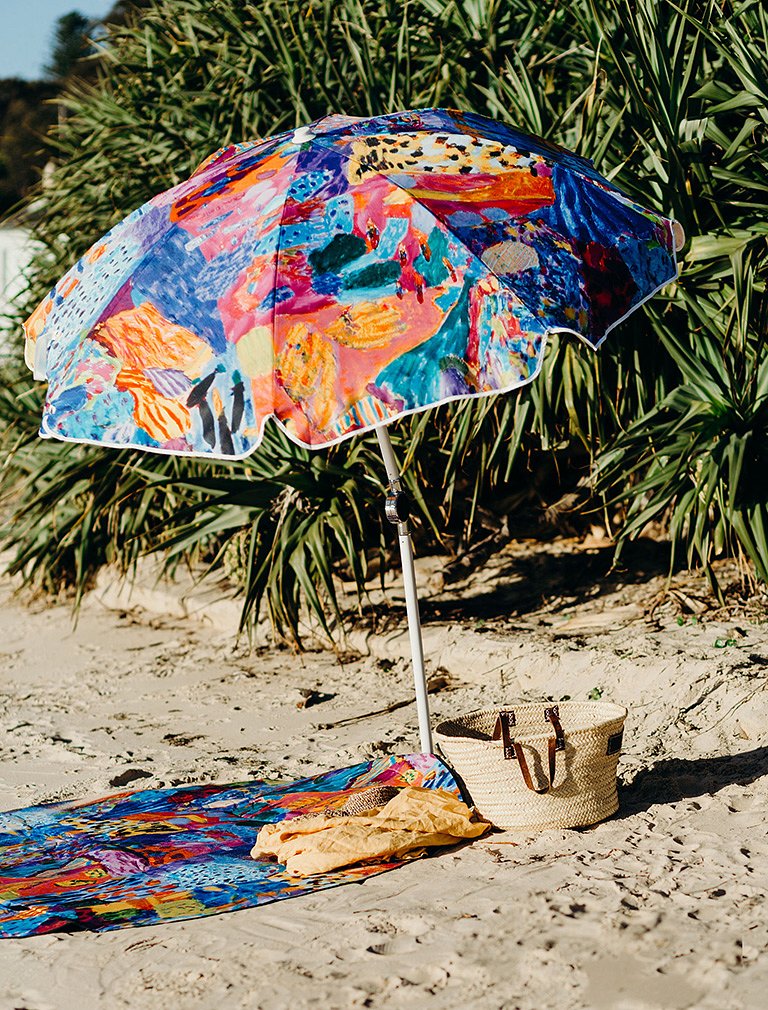 'I was delighted to be asked to collaborate with Basil Bangs, to celebrate their 10th anniversary. They are young, bright and optimistic - everything Australia should be - and it's wonderful to be associated with products that celebrate the joy of Australian beaches.' - Ken Done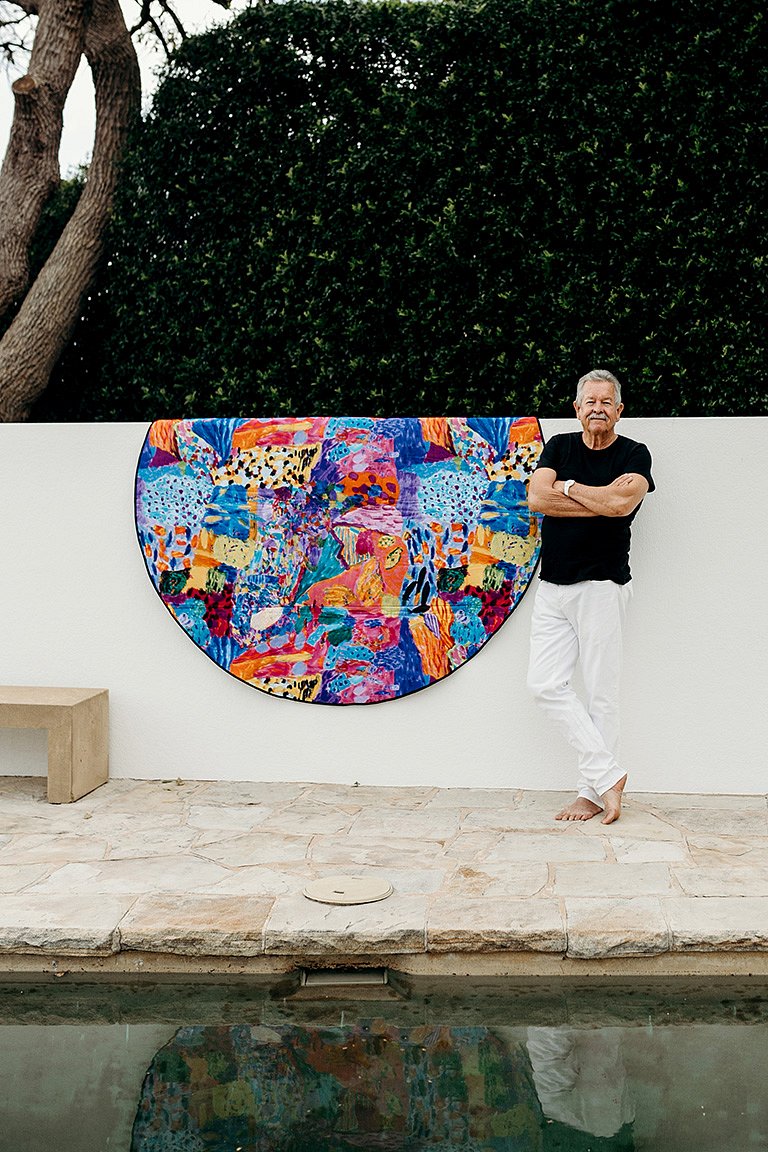 Basil Bangs Creative Director, Krista Huber says: "Ken Done is one of our art heroes and a true master of colour. As a child of the 80's he was a firm presence in my household. His work is optimistic, positive and light-hearted, and represents a view of ourselves as Australians that I think we all connect with and aspire to."