We always love hearing stories about childhoods spent lying on our beach towels, eating off our placemats or falling asleep under our beloved bedding - and we treasure these prints and memories as much as you do. We've been talking with the brilliant team at Kip&Co about a collaboration for a while now and their 10th anniversary is finally the perfect time to celebrate!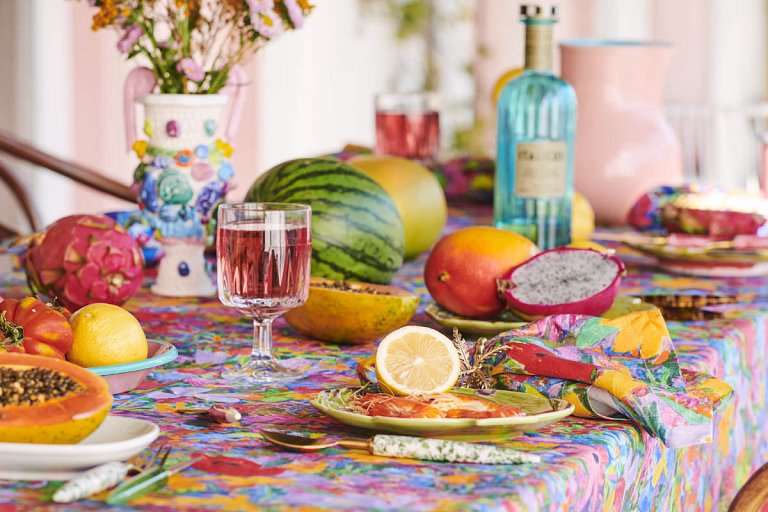 Sharing our love of colour and a relaxed Australian lifestyle, Kip&Co have created a collection that celebrates some of our most iconic vintage prints. We couldn't be happier to share it with you - whether you've been with us since the start of our journey or have just recently discovered Ken's view of the world - and hope these new pieces bring a little colour and joy to your home!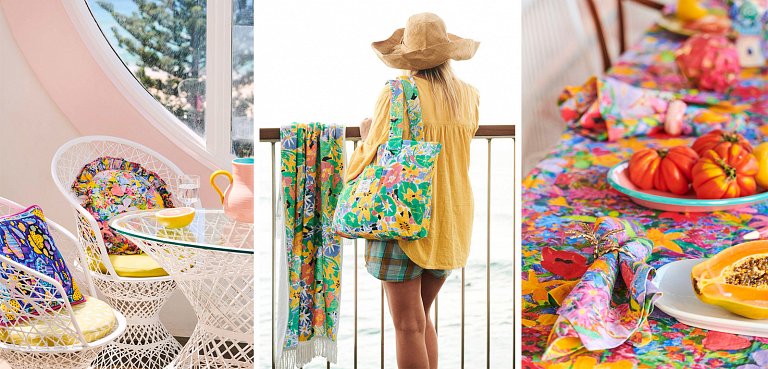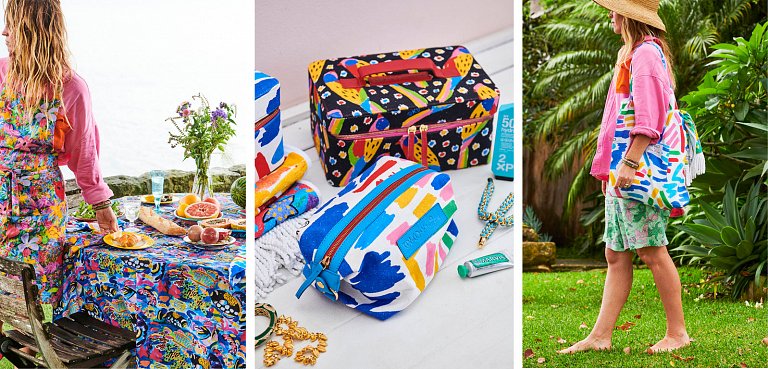 Shop our selection right HERE, or head to Kip & Co for the full collection, including bedlinen, beanbags and baby things! It's a special edition, so get in quickly whilst stocks last ...
When we grew up in the 80s, Ken's art leapt off the walls and into our day-to-day lives, providing an incandescent backdrop to our most nostalgic, treasured childhood memories...
It's no wonder then, that Ken has sat firmly on top of our dream list of collaborators since we founded the brand ten years ago. It's a partnership that has been almost that long in the making - an idea that has gently bounced back and forth until the perfect moment was found...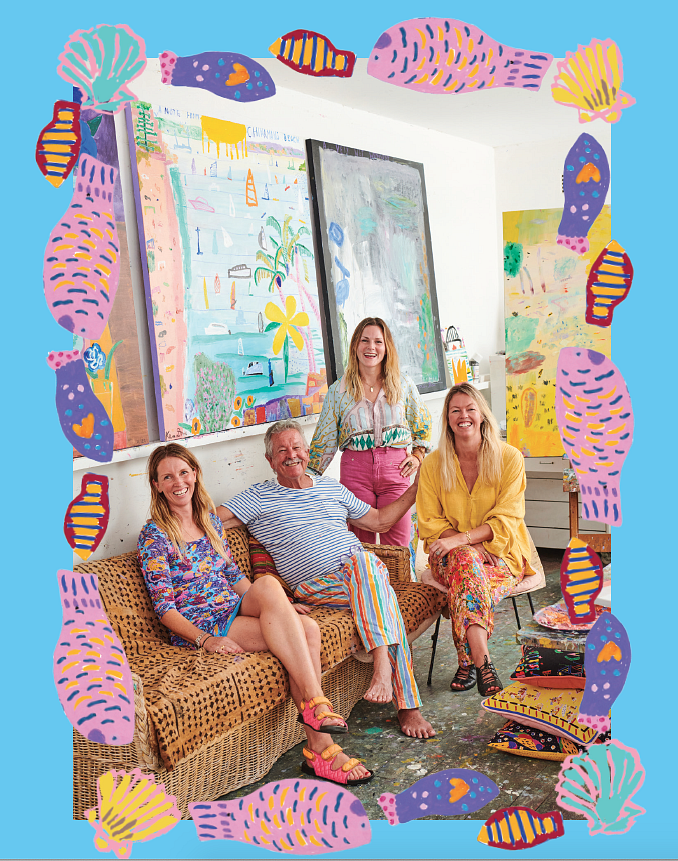 For us, this is the perfect way to mark our 10th birthday - a celebration of colour that showcases some of Ken's most iconic subject matter - the Great Barrier Reef, yachts on Sydney Harbour, sunbathers on the beach,and Australia's incredible flora and fauna. - Kip&Co