Ken has been a UNICEF Goodwill Ambassador for almost 30 years and considers nothing more important than the protection of the world's children. Having participated in many wonderful UNICEF projects during this time he was delighted to get his hands dirty once again, letting a creative group of seven year olds 'take over' his private studio in The Rocks.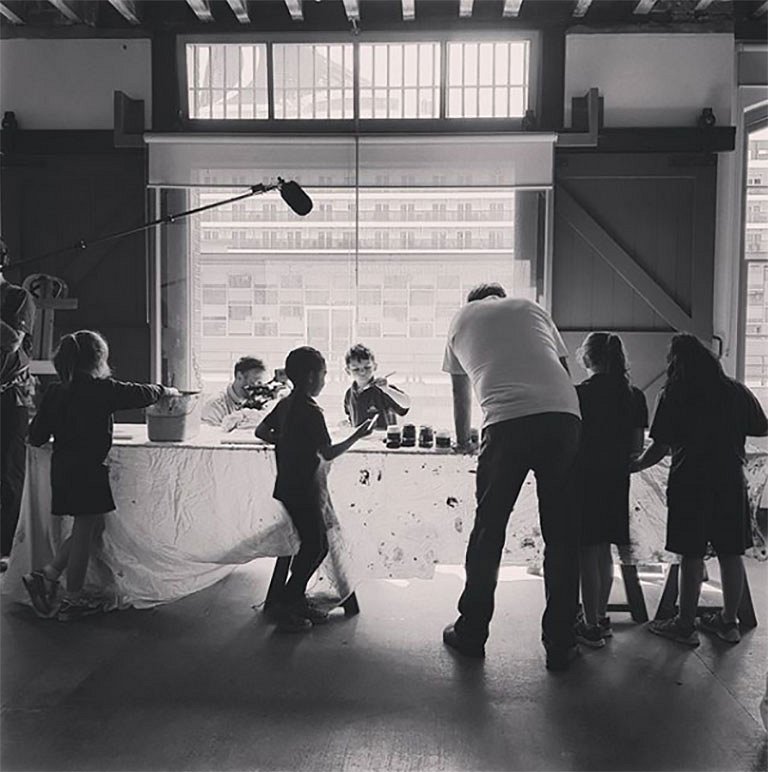 World Children's Day celebrates the anniversary of the Convention of the Rights of the Child. In 2017 UNICEF focussed on giving children a voice in envrionments where they are not normally heard, giving them the freedom to discuss their ideas and develop their creativity freely.
Ken worked collaboratively with the budding artists as they created a collection of canvases to be exhibited in The Ken Done Gallery then auctioned at a special UNICEF Gala dinner.
To support UNICEF or learn more about the amazing work they do go to https://www.unicef.org/world-childrens-day/