2018 marked Ken's 30th anniversary as a UNICEF Goodwill Ambassador, a role he has long considered one of his most important.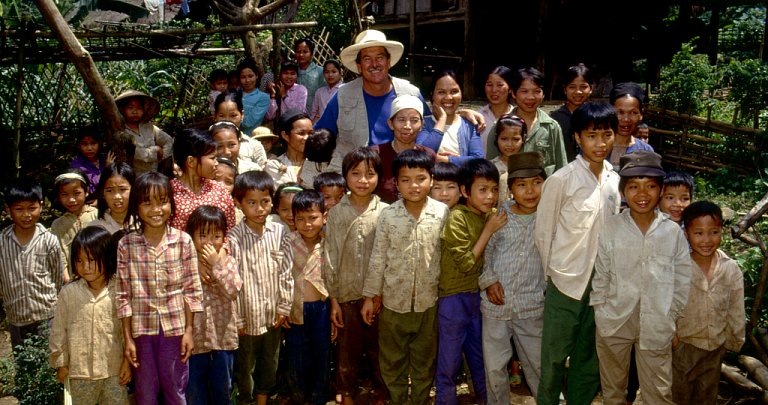 "I designed the outside of the Australian Pavilion for Expo in 1988 in Brisbane and I was approached by a couple of Canadian representatives of UNICEF. They asked would I design the outside of their UNICEF Pavilion. I was very proud to be asked and I was very pleased with the outcome. That lead to a 30 year relationship with the UNICEF family." Ken Done, 2018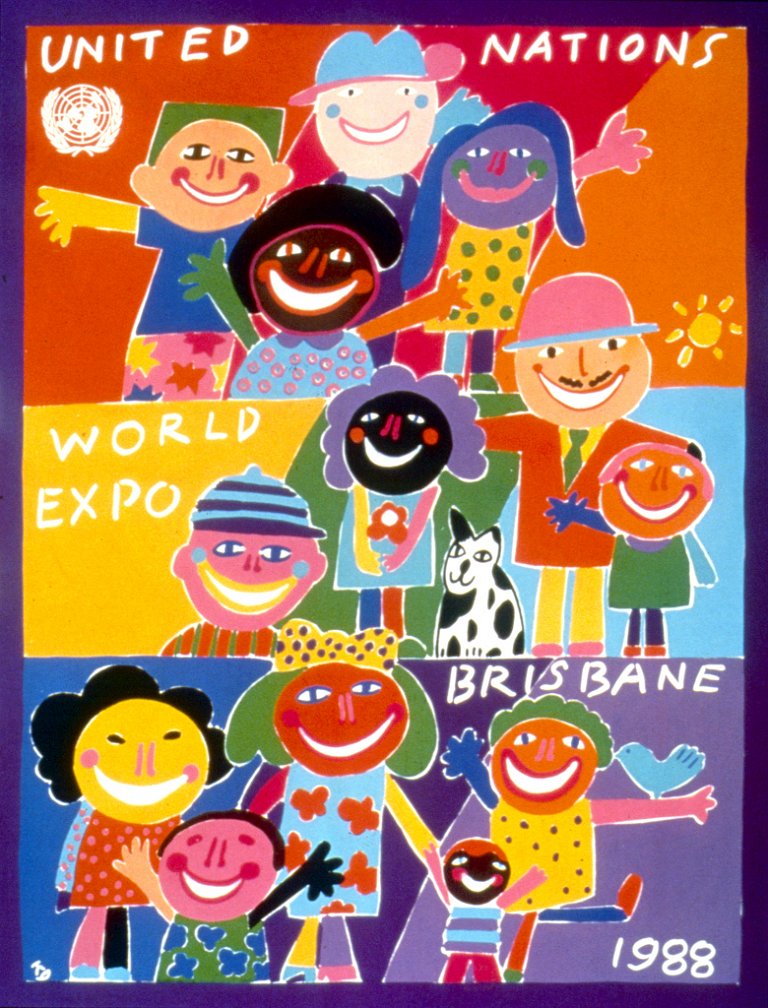 Over the years Ken has travelled to several countries, seeing first hand the humanitarian work undertaken in the world's most difficult circumstances. His visit to Vietnam resulted in a television documentary on UNICEF's programs in that country. He visited East Timor, and became a spokesperson for 'Change for Good', UNICEF's inflight donation program. One of the first trips he did was to Zimbabwe:
"I will always remember on that first trip to Zimbabwe when we walked amongst the tents. Families were huddling together and a woman asked me to sit with her and she offered me some of her food. How astounding is that! We were there to help her and yet she performed this basic human act of kindness to me." Ken Done 2018
In 2017, to celebrate World Childrens Day, he took a step back and let a group of 7 year old students take over his studio to help promote children's voices in traditionally adult spaces.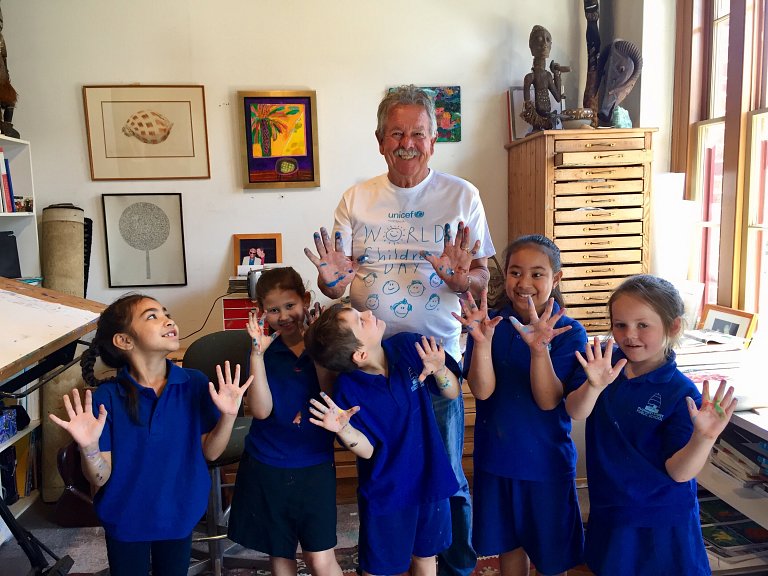 UNICEF Australia recently interviewed Ken about his experiences over the last three decades, read it in full here and find our how you can help support UNICEF's vital work.