Established by IMG and the New South Wales Government in 2008, the Australian Fashion Laureate are Australian fashion's highest accolades, recognising leadership and innovation in the Australian fashion industry.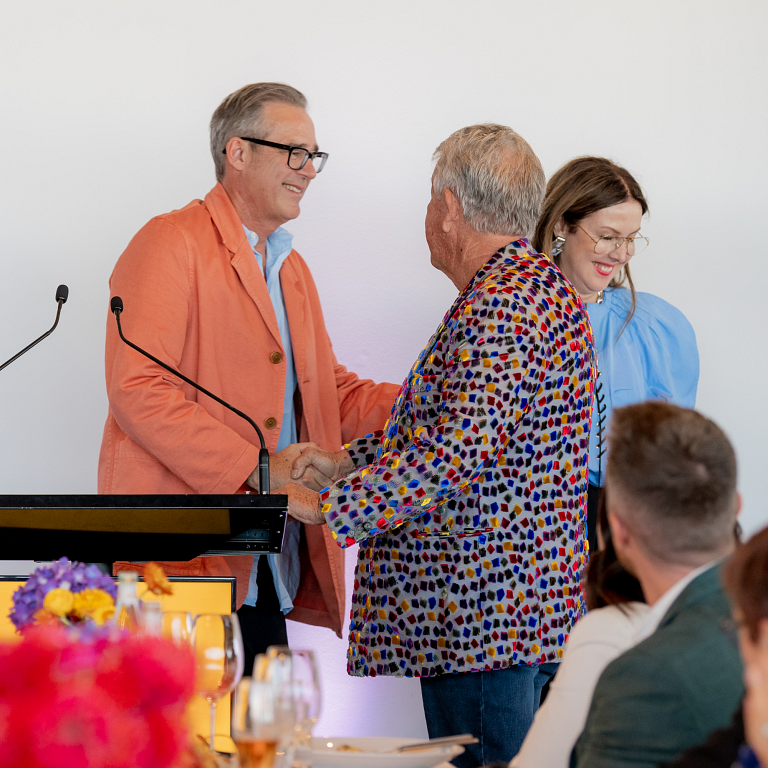 Ken was presented the Lifetime Achievement Award by last year's winners, Stephen Ormandy and Louise Olsen from Dinosaur Designs.
In 2022, Ken was honoured to receive the Australian Fashion Laureate Lifetime Achievement Award, which celebrates persons who have, over time, made a significant contribution to the growth and development of the Australian fashion industry.
'The Lifetime Achievement Award at the Australian Fashion Laureate ... is considered the industry's pinnacle trophy. Ken's vibrant, naive depictions of Australiana and notably, Sydney landmarks helped define the '80s cultural zeitgeist in Australia'' Women's Wear Daily